Divine Guidance isn't outside of you, it is within you
As you navigate your spiritual evolution, learn to:
Replace uncertainty and doubt with confidence and power

Become your own best authority by strengthening your intuition.

Replace inhibiting patterns keeping you stuck in the same cycles.

Energetically heal areas in your life causing stagnation, doubt, and discomfort.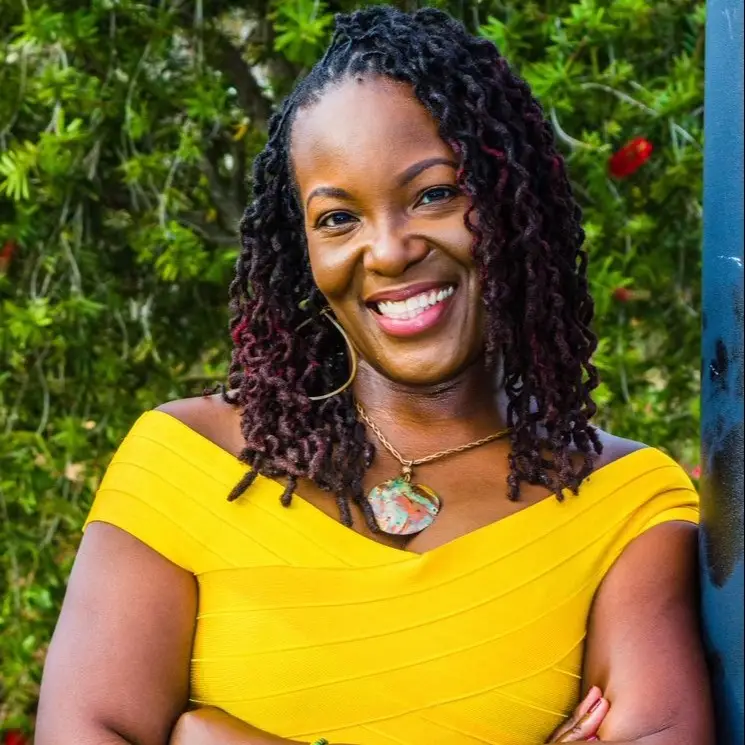 Hi. I'm Dr. La Toya Davis and I help spiritual women strengthen their intuition and connect with their personal power to create a life of alignment by trusting their Soul's wisdom. As a spiritual intuitive, diviner, and medium I would get so many clients who were in bad situations because they trusted someone else to give their life direction, they had gotten taken advantage of, or they were just scared to do what their "gut" was telling them to do. In the end most people realize that the initial questions they had or areas they came to seek guidance in, they already knew the answer. Their Soul had already provided the answer. They just didn't trust it.
What started out for me as just wanting to teach women how to hear and trust their inner voice has turned into a whole movement. It's about empowering women to become their own best authority. To trust that their Soul is in constant communication with them and strive to lead them to lead a Soul-led life.
I know how much easier life becomes when we give our Soul's voice permission to lead.
Module 1 - Working in Harmony with Universal Laws

Module 2 - Everything is Energy

Module 3 - Trusting Your Own Voice

Module 4 - Protection, Clearing, and Grounding

Module 5 - Rewriting the Narrative

BONUS: Live Life on Purpose PDF Journal
How is the Program Structured?
0 hours of video content

3 - Individual Private 30 minute Coaching Calls

9 - Weekly Assignments

5 - Live Group Coaching Calls
Have Questions? I Have Answers
Who's this program for?

This program is for women who are on a spiritual journey. Women who want to develop a greater connection with the Divine aspects of themselves and gain insight to walk fully in their purpose. The success of this program requires the full commitment of participants to the process -- self-motivation, transparency, and accountability--. in order to create the necessary healing paradigm shifts.

What do you mean by spiritual?

My work starts from the approach that we are all divine beings living a physical existence with absolute free-will and the ability to co-create our reality. Your personal relationship with spirit or Source (however you choose to call this energy) is more important than a religious construct. Although I sometimes make connections to various religious practices (primarily African traditional based religions), the focus and interest is in developing

What's the time commitment?

Group time is 60 minutes bi-weekly. You will get from this process as much as you put into the process. Weekly assignments are for your growth and development. My goal is to coach you into a lifestyle shift. That means you will be best served to show up for yourself everyday.

What if I can't make group time?

All sessions are recorded and you will have access to them while you are in the program. You can submit questions ahead of time and receive feedback in during the call. We can also discuss any questions or challenges that you are encountering via our private 1:1 sessions or by posting questions in the private group.

Do you offer 1:1 Coaching?

YES! I offer VIP personalized 1:1 Coaching. An individualized personal plan is created in collaboration with you and to help you help you achieve your own unique goals. 1:1 Coaching combines Intuitive and Akashic Record guidance to assist with ensuring alignment of goals. Areas of focus include Mindset Shifting, Manifestation, Spiritual Attunement, and Emotional/Karmic/Energetic Healing.